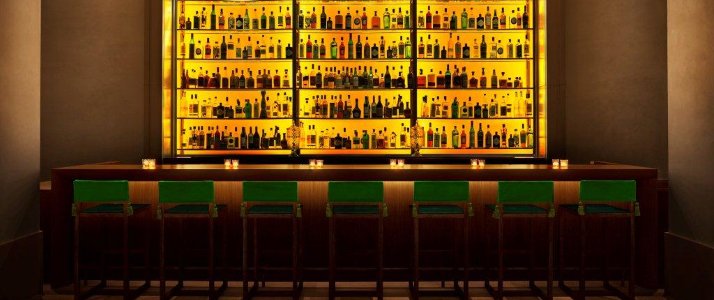 An Interview With Matthew Dumont – Director of Finance – The New York EDITION Hotel
"We bought a consulting mission, not a system." Matt Dumont, Director of Finance The New York EDITION Hotel
Expansive yet intimate, the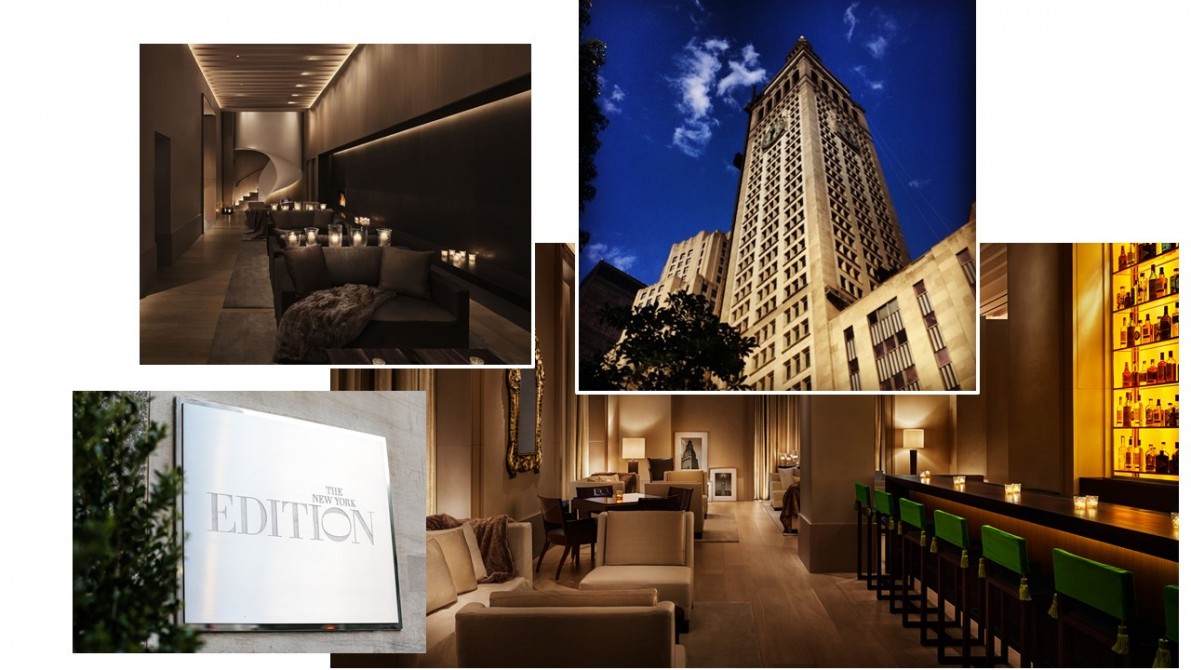 Lobby Bar's subtle play of modern and period design embodies The NEW YORK EDITION's casual elegance. The Flatiron District Bar is a new kind of gathering place for guests and NYC locals alike. We sat down with Matthew Dumont, Director of Finance and Accounting and discussed his insights and experience working with Strategic Beverage Solutions Inc.
Tell us the story of how you became involved with Strategic Beverage Solutions (SBS)?
We felt there was a profit improvement opportunity in our bar operation and we needed a partner who could help us define that opportunity and then go after it. SBS was recommended to us by a business partner. In the initial introduction presentation, several things made them a good fit:
1) SBS was clearly very experienced in hotel bar operations and their first step in any partnership is an Assessment – which is a pure consulting engagement to identify bar business performance improvement opportunities. That was a great first step opportunity for us.
2) SBS offered various solution next steps which meant we could extend the relationship if we chose to actually go after those opportunities. But we were not interested in buying a system and burdening the operation with a long term support cost and system management responsibility. SBS offered a solution that installed a tool, focused on using it effectively, achieved the ROI objective and then uninstalled the tool in a 90 day program. That was a good fit for us as well.
What did you get out of the Assessment process?
Our leadership teams both at corporate and property level are extremely innovative and out of the box thinkers. We have incredibly talented and passionate people helping us design our venues, define our menus, developing our marketing, and leading our operations teams. But SBS came in with a perspective no one else had – where are the revenue growth and profit improvement opportunities in our Lobby Bar? Because they were not part of our management team or culture, they could see things and more importantly share feedback that would otherwise just not come to the surface. They watched the bartenders, service staff and customers and in so doing, saw things we just had not been focused on. Not every idea they had was workable, given our brand and culture, but it was as good a report card as I could have hoped for and we used it to rally our entire team to talk about action steps and things we could do to get better results.
Why did you decide to move forward with a Beverage Watch system?
We did not view the next step as buying a system. SBS proposed a 90 day technology tool window that they delivered and built consulting services around. We effectively signed up for a short term consulting effort to improve profitability in our bar by closely monitoring consumption variances, bartender pouring and staff POS ringing practices. The Beverage Watch tool simply enables more effective SBS consulting services. We did not want to add another long term system to our environment. The way the system was installed was also incredibly smooth from an IT perspective. We never involved our IT folks at all – because it was never necessary. And yet the system was fully integrated with our Micros Simphony POS.
What kinds of results have you achieved via the SBS partnership? ,
The Beverage Watch tool is impressive in terms of the window it delivers into your bar. It's like hiring a secret shopper to sit in your bar and watch everything 24 hours a day. We could see exactly what bartenders poured, exactly what they sold, and the system translated sales via recipes into expected pour amounts. We have a lot of specialty cocktails and modifiers and the system could still tell us exactly what should have happened versus what did happen. The first 30 days of the project was strictly monitoring in character. We gathered data so we understood exactly what was going on so we could decide where to focus. Our team culture here necessitated we approach this as a team development project, versus a control project. We met with staff and had quality discussions about our processes, standards, and what was causing a lot of the behaviors the system was spotlighting. The team responded positively and we starting seeing beverage cost drops and behavior improvements as we closed in on the end of the 90 day project window. We decided to extend the project an additional 60 days so we could continue to monitor progress and then closed the project – mission accomplished. We bought a consulting mission from SBS, not a system.
What was most surprising to you in the entire process?
We suspected there was over pouring going on in the bar and the system confirmed this. For us the key goal was consistency – we wanted every drink to look and taste the same. We were surprised to see how many drinks were getting poured, but not sold. Missing drink sales were tied to the fact that bartenders would pour drinks and then ring them on POS later when they had time. Our bar gets very busy. We had very clear examples of bartenders pouring a drink and selling it 15 to 30 minutes later. This operational practice was a primary driver in what turned out be tens of thousands of dollars of lost revenue.
Much of our executive team was nervous about how staff would respond to the process. We only used the pour monitoring technology on our rail liquors, so it was invisible to the guests. We monitored monthly variances on all the other liquors in the bar. Staff clearly knew what the system was doing. I was surprised that we did not get more pushback on the monitoring character of the technology. I can't imagine any bartender or bar manager would be happy to have someone sitting in the bar 24 hours a day, looking for poor execution. But the process never went down the big brother path. We were very successful in getting buy in from the team and creating comfort with the process.
How would you describe your working relationship with SBS?
They are professionals and passionate about helping us get to an ROI Result. They have great tools, and have engineered them to be easy to setup and install. They have a business model that allows you to get the tool, focus on using it, and then not be stuck with another system to support forever. They really understand hotel bars and bring great ideas and action step recommendations that I suspect every hotel would benefit from.
Trackback from your site.