Assessment Programs – The Right First Step in a Beverage Performance Improvement Project
"What would you pay to have an experienced bar operations person you can trust, analyze your numbers, visit with and interview your team, observe your operation in high volume mode and then share with you any and all potential beverage performance improvement opportunities and ideas on how to go after those opportunities? How about $0? The SBS Assessment Program – a perfect first step if you are looking to improve beverage performance results in your bar and banquet operations." -Scott Martiny | CEO Strategic Beverage Solutions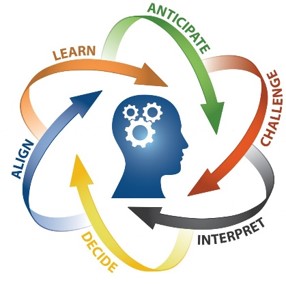 The process has always been the same in hospitality when it comes to evaluating technology tools. Decide you may need something. Reach out and find a group of vendors you think may be able to do the job. Evaluate those vendors in terms of fit and price. Then make a vendor decision and spend the money hoping the business impact opportunity is real and if it is – then try to figure out how to use the tool to go get it. But now there is a new way to approach exploration when it comes to beverage performance improvement. A first step which involves little or no cost. A step that can greatly improve your odds of making a great decision and achieving a desired business impact objective. The Assessment Program offered by Strategic Beverage Solutions Inc. is that new first step.
In the summer of 2014, Gabriel Ratner, CEO of JRK Hotels Group contacted Scott Martiny, CEO at Strategic Beverage Solutions Inc. (SBS). JRK had done a successful project with SBS at Villa Florence Hotel. Gabriel knew that SBS had folks on their team who were experienced beverage operations professionals, that could walk into any venue and fairly quickly spot the improvement opportunities in any aspect of the bar operation. He had a property – the Sheraton Nashville – where a major renovation investment in the restaurant /bar had produced a significant uptick in business. The new venue was on target with the market and customers were flocking into the hot new venue. But profitability was not accelerating alongside revenues. He needed someone he could trust to go into the business, evaluate and provide feedback to the team and executives on what steps made sense. He knew SBS had tools to deploy which might be a good investment. But he wanted to know there was a fit, not hope there was a fit.
Gabriel offered to cover the expense costs of the visit, if SBS was willing to invest the time to complete the Assessment, without cost to JRK, and would focus on all aspects of how the operation might improve, not just areas that the SBS tools traditionally helped with. The deal was struck and the SBS consultant engaged. The process involved:
Completion and analysis of a historical numbers worksheet which documents any and all numbers which have been historically maintained relative to the beverage operation
A trip to the property which includes:
Interviews of managers to understand existing processes, operations and market strategy
Observation of the bar operation in a high volume period to look for any and all opportunities for performance improvement
A feedback session with local property management to deliver "doing great's", "possible opportunities" and "ideas" on how to pursue those opportunities
Looking back now the results of that effort have been astonishing. The "ideas" were received well and some executed upon immediately as they did not involve purchasing anything, just changing practices or pricing or operational setup. Some opportunities did require an investment in a technology tool from SBS to go after, and the system was implemented in late 2014. The combination of ideas and tools and a passionate effort by management to go for the business impact effort has yielded a 7 point drop in beverage costs – an undeniable $70K annual profit improvement. And the business impact effort is still underway with the goal of the project being a 10 point overall drop in beverage costs, something unthinkable a year ago.
Click here to get the Sheraton Nashville Case Study

But it wasn't just the great business impact result. A more effective working partnership with local management came from the process. SBS began approaching all new potential projects recommending Assessments as the right first step. Customers began asking for Assessments in smaller venues where there was little chance of a follow on SBS project. Scott Martiny CEO of Strategic Beverage Solutions said, "The partnerships we have with corporate ownership groups and management companies began to evolve as we became more of a beverage performance improvement expert they deploy everywhere, with the business return for us being that some percentage of those situations become technology projects now or somewhere down the road. We have even been asked to do Assessments where what would be viewed as competitive solutions are already installed. In some cases the tool installed is not the right tool and a replacement is recommended, but in others our role was to show the team how to get more out of the tool they had – and the end result is improved beverage performance."
The program has been received well by all whom have taken the first step. In some cases like the W Boston, The Roger NYC, Hilton Gas Lamp District San Diego, the first step is the final step. Beverage Performance Improvement does not always require expensive tools to achieve. In other situations like Sheraton Nashville, The Liberty Hotel Boston, Hotel Revere Boston, and LaPlaya Golf and Beach Resort Naples, the process has led to very successful technology tool projects.
---
"We didn't need a Concept guy, or Bar Arts guy. We needed someone who could come in and help us figure out where to focus. And they did!" Jason Moll – Dir Ops – LaPlaya Golf & Beach Resort
---
"The SBS Assessment program was a surprise in terms of the quality of feedback we got. They obviously offer a technology tool, a tool we ended up implementing. But the focus of the Assessment was looking for every idea they could think of which could help us improve results in terms of revenue and profitability. In some cases their ideas were not new, but they brought credibility and added certainty on those ideas that was a necessary ingredient to implementing them." – Tyrese Oniyemi – NightLife Mgr – Emerald Club – Hotel Revere
---
What makes an Assessment Program work?
The vendor has to be in consultant position having worked in hundreds of different bar situations
The focus cannot be just on areas where a vendor tool can help. It must be on the overall operation, looking for every opportunity and or idea that may help that situation from a revenue and profitability perspective
The program has to be free. You know, when there is not going to be an hours invoice, that the effort will be efficient and focused on delivering tangible results. The vendor has to demonstrate the process will not be spun into justification for a project next step. You have to trust that you will get a qualified opinion and next step recommendation, only when the business impact result justifies the investment