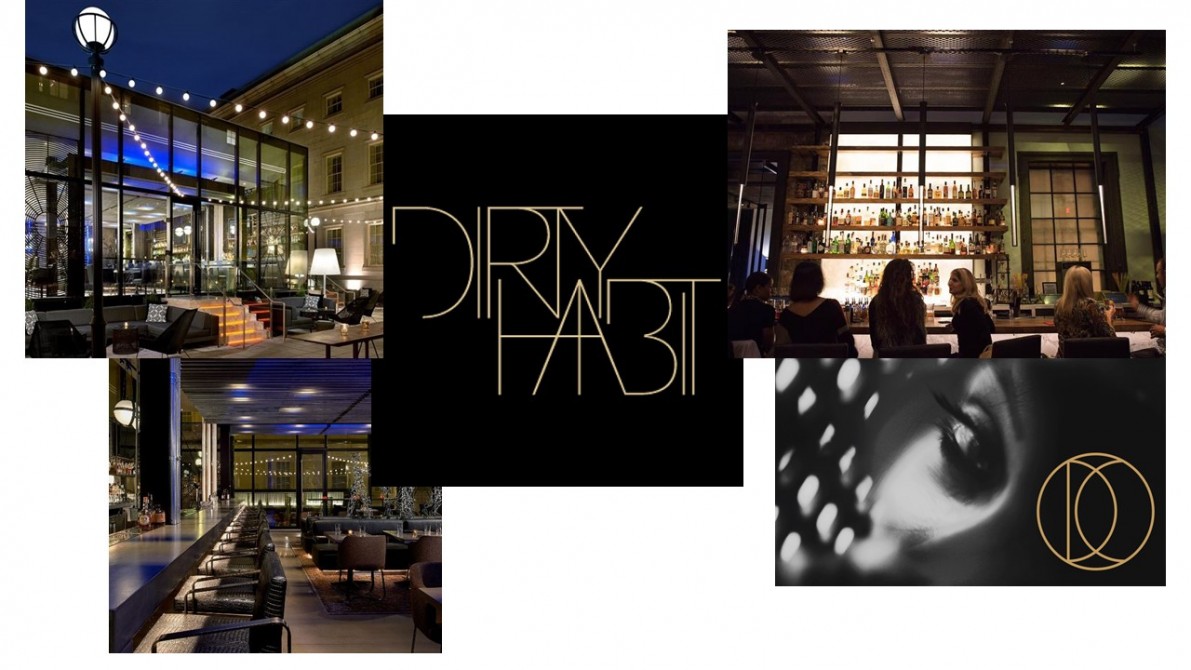 Dirty Habit DC Case Study
---
Just beyond the bustle of downtown DC's main corridors, Dirty Habit sits at the epicenter of the Penn Quarter/Chinatown nightlife and culinary core. The urban hot spot contrasts the classic architecture of the original 1841 General Post Office in which it's set, with an intriguing bar scene that includes an expansive atrium and a private patio encompassing an entire city block. The alluring dining room conjures an air of mystery, drawing guests to experience globally inspired, seasonal shareable plates. The Atrium Bar serves up inventive craft cocktails while offering an atmospheric counterpart to the dining room's dark decadence — a light-filled climax of soaring ceilings plus sweeping views of the patio. Once the fervor reaches its peak, an outdoor courtyard presents a respite of fresh air and intimate fire pits — an urban campfire at which to gather, indulge in communal large-format cocktails, and get acquainted with one of the best bars in DC.
The perfect hotel bar strategy in the minds of those who look at results, often turns out to be an Extended Hangout concept. The focus shifts from trying to be a destination restaurant to trying to be a destination bar. Everything is different. The menu, the cocktail offering, the way the venue is setup, the service strategy, all are tuned to deliver a great place to hangout. Customers nibble on great apps, sip great cocktails, hang with friends, or just watch the world around them. Average checks skyrocket as its not about table turns. Its perfectly okay to hang around for 2-3 hours. Large groups of folks gather and are in a comfortable situation in which to enjoy the company of friends or business associates.
Tucked inside the Monaco DC across from the Capital One arena, Dirty Habit DC has achieved that perfection. And its not just $4M+ in beverage revenues that are feeding the top line. Excellence in beverage inventory and revenue control is yielding 18% beverage costs and 15% liquor cost results which are part of a huge gross profit result coming from the venue.
Get the Detailed Case Study