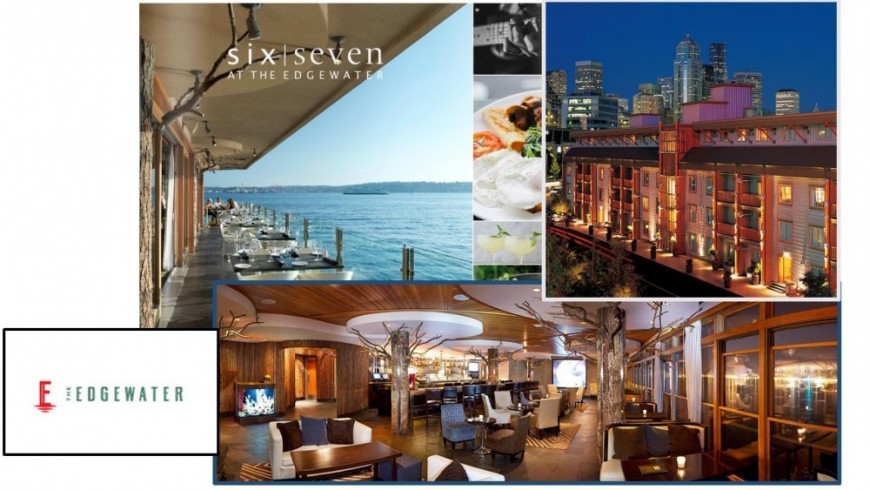 EXECUTING A HOTEL BAR PERFORMANCE IMPROVEMENT PROJECT – CASE STUDY
EDGEWATER HOTEL AND SBS PARTNER TO INCREASE REVENUES AND PROFITS IN THEIR BAR OPERATION
Would someone be impressed if you posted a $500K growth in beverage revenues in the coming year, or dropped your beverage costs by 3 points? Most hotel F&B operations are "hold position" budgeted, which means the numbers goals for next year are often the same as the numbers achieved for last year. The Edgewater Hotel in Seattle, WA found a way to break out of that status quo cycle. It started with an Assessment in January 2016. One year later they were looking back at a $400K beverage business growth, and a 6 point drop in liquor costs. Here is their story…
In the spring of 2015, Noble House Hotels & Resorts decided to move forward with a partnership with Strategic Beverage Solutions (SBS). The goal was to explore bar performance improvement opportunities at all Noble House properties with managed F&B operations. The consultant team at SBS fanned out in a plan to do the initial assessments. In January 2016 an assessment was completed at the Edgewater Hotel, an iconic centerpiece of the Noble House portfolio tucked on the edge of Elliott bay in Seattle, WA. Six | Seven was a major Seattle destination restaurant with a reputation for fantastic dinners while soaking in gorgeous waterfront views. But the bar side of the business was also rapidly evolving into a popular end of business day and transient visitor hangout spot for great cocktails and small bites.
The goal of the Assessment project was delivering feedback on opportunities and ideas to both grow the business and improve profitability. The process involved looking at all aspects of the product; venue setup, menus, service strategy and execution along with marketing strategy. Dozens of ideas were developed including implementation of an SBS Beverage Watch Plus solution to help the business improve beverage profitability.
"There were a ton of ways the bar business could grow," said Scott Martiny, CEO Strategic Beverage Solutions Inc. "Noble House is an expert in executing destination restaurant concepts, and passionate people were already leading the beverage program. We focused in on how to shape the menu offering in the bar both in terms of product and pricing. We focused in on layout improvements that would get them more customer capacity in their wave business periods. We discussed how to evolve their marketing strategy to start connecting with potential non-hotel guests who would absolutely choose Six/Seven as a cocktail stop if they knew it was there. And on the operational side, making sure every drink poured was in fact sold and with proper up charges, would help drive revenues up as well."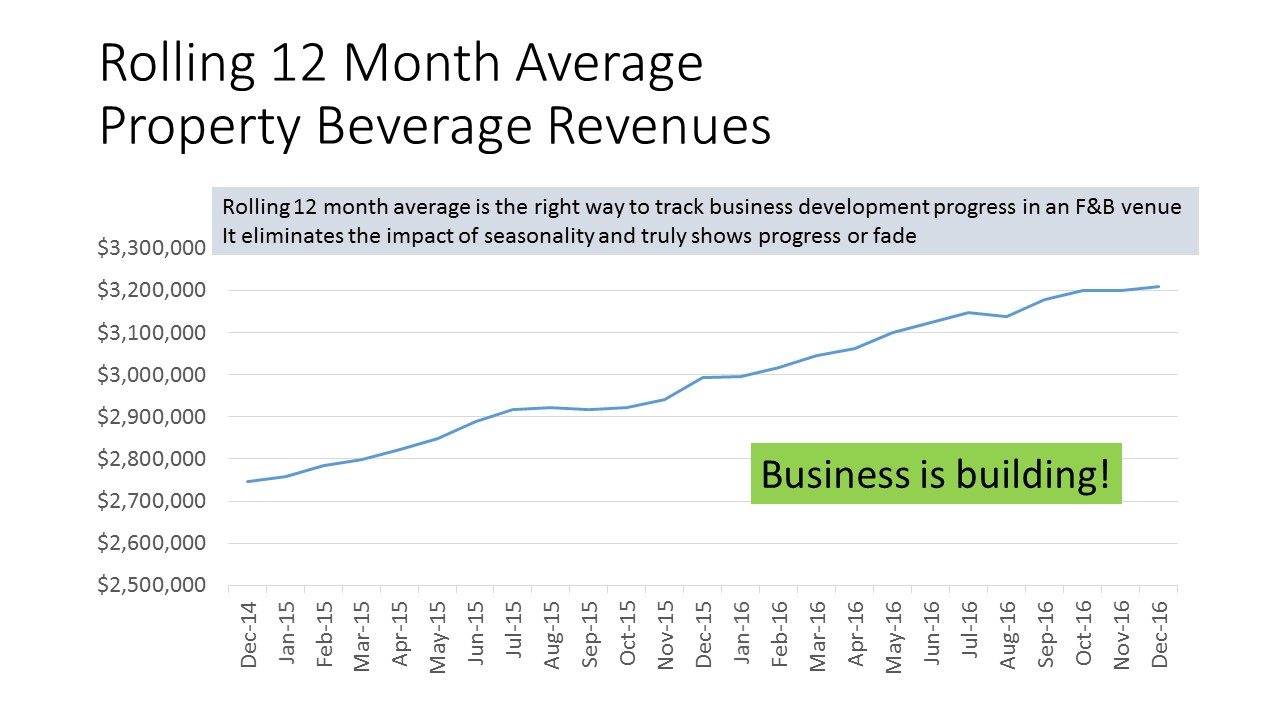 > As ideas turned into action steps, the effect was instantaneous. Rolling 12 Month average analysis shows a steady and sustained business growth result in 2016 which should carry through again into 2017. Every 10 more non-hotel customers a night yields $150K per year in new business. Insuring everything poured actually got sold and up charges rung projected to a $50K revenue growth at 100% profit margin.
Another next step decision involved implementation of an SBS Beverage Watch Plus beverage control solution. This solution involved the deployment of pouring behavior monitoring technology on well liquors and monthly variance reporting on premium back bar liquors which ambiance dictated would be cork and poured. The monitoring technology would spotlights specific bartender pouring issues – an over pour on a Jack Daniels and Coke drink. The Variance reporting would spotlight over pouring or missing sales issues on corked liquors and wine by the glass – we poured 3.5 more bottles of Woodford then we sold – we are averaging a 7.5oz pour on our house Chardonnay. The net result of that part of the project was sensational. A 6 point drop in property liquor costs led to an overall 2.4 point drop in property beverage costs.
> "This is the kind of result we see in almost every project situation. Beverage costs have been unchanged for years. But imagine what speeds you would see on the highways if there was no radar gun or police out on the highway using them. In a bar there has never been an effective way to know bartenders are driving 95mph – pouring a 2.5oz Jack and Coke when it should be 1.5oz. So they do.
We meet with the team and go over what the data says and means is happening for the customers. Inconsistency is never a good thing. There may different opinions about how the Sazerac should be made. We use the data to trigger productive and positive discussions with the team, which lead to a choice to get better. And then the system confirms over time that the getting better happens. The bar staff, who obviously got a lot better quickly, are the ones who get all the credit for this business impact result."
In 2017 the focus will shift to holding position relative to liquor pouring behavior and starting to look at wine costs (which did not change materially in 2016). We expect that we can improve both the top and bottom line results in that beverage category area with similar focus efforts.
The keys to project success at Edgewater:
The Assessment process allowed SBS to begin working with the bar team as a credentialed consultant. The observations and feedback was high quality and often supported ideas that were not new.
Action steps were taken following the Assessment. A great idea with no action step has no chance to drive performance improvement.
The project strategy includes keeping score. If you can't track improvement, then you will not likely improve or hold improvement position once achieved.
In a high end destination restaurant like Six | Seven, clunky control gadgets or processes are not going to work. You cannot impact the ambiance of the business in your efforts to improve results.
The approach to behavior change in any aspect of the operation, bartender pouring, service strategy, etc. has to be professional and developmentally executed. Data is a key tool for change, but the way in which data is used and delivered has to be coaching in character.
The business growth strategy here was to continue to evolve the bar side of the overall venue to stand on its own as a great place to visit for cocktails and small bites. Today there are two kinds of customers at Six | Seven – folks who go for a great dinner experience and sometimes wait in the bar for their table, and folks who go for a great bar experience to hang out, meet friends, relax and enjoy a great end of business day or evening.
In February 2017, the Edgewater continues forward with the SBS Project. It's a quarterly decision to keep in place the tool and consulting services program. Another interesting aspect of the Edgewater situation was that over the summer/fall there was a complete transition of leadership in both the property GM and restaurant GM positions at the property. Yet the results still were achieved. A significant advantage of the SBS programs turns out to be the continuity and continuous focus that never gets lost in transition situations. And in the hotel world the pace of transition is speeding up versus slowing down.
Trackback from your site.