Scorecarding Your Hotel Bar Operation
Scorecarding Your Hotel Bar – Are You Positioned for Maximum F&B Revenue Results? By: Scott Martiny
SBS travels the continent doing hotel bar assessments. (see www.An-Assessment-Case-Study.com) The interview/observation process generates a Scorecard, a red, yellow, green rating for critical components in the success recipe for a hotel bar venue. Scorecards are designed to rate how effectively a hotel bar venue is set up to attract hotel guests and group guests pre/post event. The target guest experience is an extended hangout customer. (see www.Extended-Hangout-Customers.com )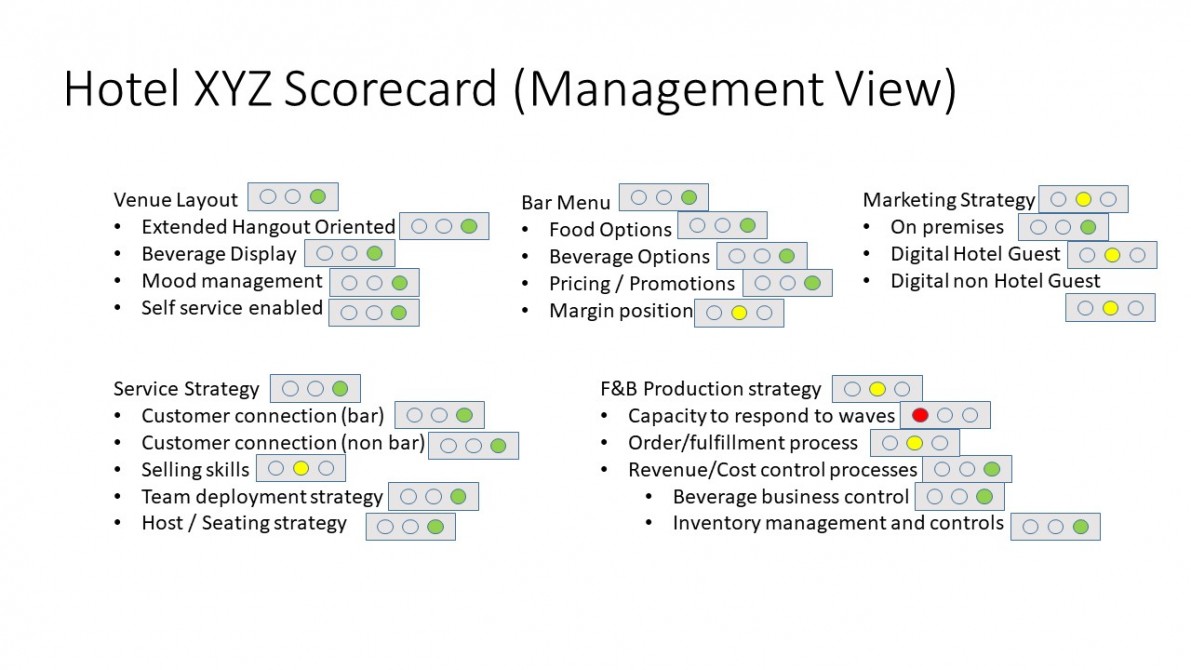 Most Scorecards according to management look like the one above. A lot of green – things being done well, and a few yellow/red in areas where they are pushing for change internally. (In this case we need a new kitchen so we can better serve our customers.) However, my observation of the same operation yielded the Scorecard below.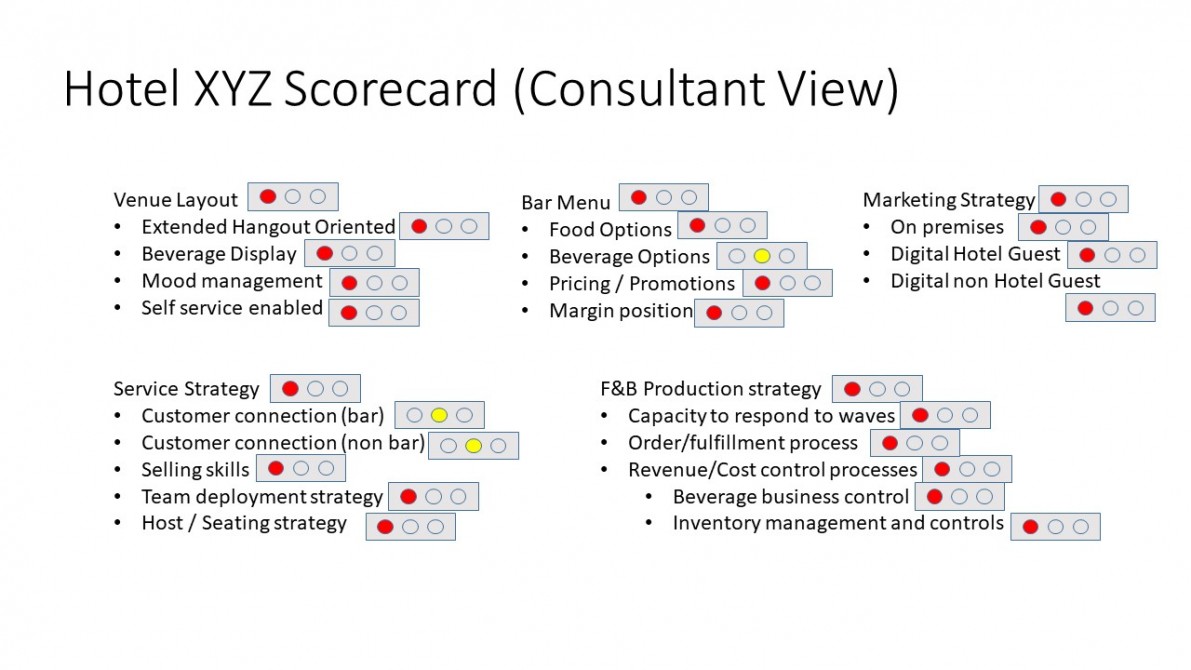 How is it possible perceptions could be so different?
Most Hotel F&B managers don't understand what the product needs to be to maximize hotel guest and not hotel guest revenues in a hotel bar venue (see www.Living-Room-Bar-Concepts.com)
Human nature masks management's ability to see change opportunity clearly
Red implies a need to change, and taking on the change implied in the second scorecard would look like Mount Everest to an F&B manager
Trackback from your site.